Download the full speaker program.
Keynote Speakers
Day One
Saturday April 6, 2019
Plenary Sessions
08:45 – 10:00
Moving Forward Together
Advancing NP Practice with the NP Workforce Strategic plan: the past, the present and the future.
Angela Tran MN NP, Sandra Van Heke MN NP
Angela Tran is the Senior Practice Lead- ANP for the South Sector. She is a Family All Ages NP with practice experience in Primary Care. Her past nursing experience is varied from inpatient, outpatient, academia and community care. In addition to her current role as Senior Practice Lead, she continues to practice as a full scope NP at the Family Care Clinic, which is a multidisciplinary primary care clinic for complex patients.

Sandra is the Senior Practice Lead- ANP for the North Sector. She is an Adult Only NP with 10 years of NP practice experience in Acute Care. More recently, Sandra has expanded her practice to Correctional Health. Her background Registered Nursing experience includes cardiovascular intensive care and emergency. Sandra maintains her full scope NP practice in acute care and corrections.
Dealing with Difficult Patients
The presentation will address: when and how you can (and cannot) end the therapeutic relationship; tips on how to practice defensively using communication and documentation; and how to respond to patient complaints.
Madeline Hall B.A, J.D Legal Advisor
Madeline Hall, BA (first-class honours), J.D., is a Legal Advisor with the Canadian Nurses Protective Society, a not-for-profit organization created to meet the professional liability needs of nurses.
Madeline has experience in a wide variety of areas within health law, including medical defence, professional liability, privacy, and professional discipline matters. Madeline has appeared before the Ontario Superior Court of Justice, the Ontario Court of Appeal, the Ontario Small Claims Court, the College of Physicians and Surgeons of Ontario, the Health Professions Appeal and Review Board, and the Ontario Human Rights Tribunal. Prior to joining the CNPS, Madeline was an associate at a large national law firm where she practiced civil litigation exclusively in the area of medical defence. In 2017, Madeline took a nine-month hiatus from Canadian law and moved to Washington, D.C., where she volunteered for a disability rights law firm. There she lobbied congressmen and women alongside nation-wide stakeholders regarding health care bills, and worked on class action lawsuits on behalf of persons with disabilities.

13:30 – 14:30
Medical Cannabinoids: Will the Evidence get you Low or High?
This talk will provide attendees with the evidence for medical cannabinoids and the limits, and will lead them in a reflection on the appropriate use of medical cannabinoids in practice. It will focus on nausea and vomiting of chemotherapy, spasticity, and the benefit for the treatment of pain, and consider the adverse events associated with medical cannabinoids.
Betsy Thomas Bsc. Pharm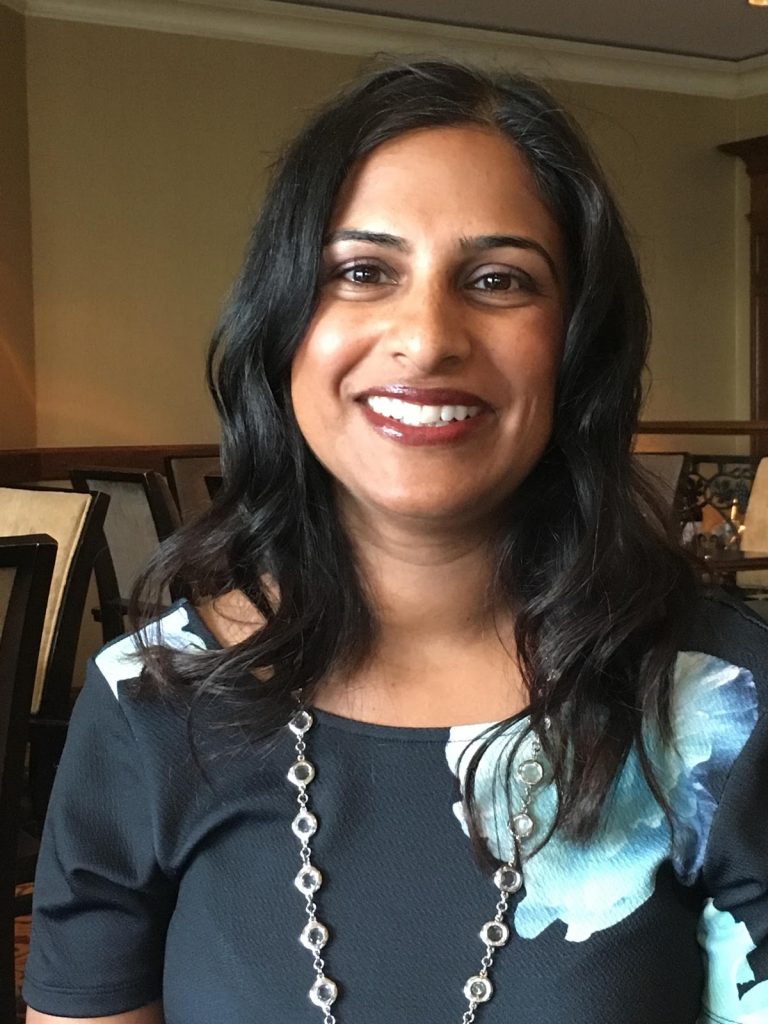 Betsy Thomas is the project manager for education and knowledge translation for the Primary Health Care Opioid Response Initiative. She has practiced as a pharmacist for over 20 years which included working in an independent community pharmacy and a primary care network in Edmonton. She is a member of PEER (Patients, Experience, Evidence, Research), a collaboration of Primary Care Knowledge Translation professionals.
Wine and Cheese
17:15 – 17:30
What does NPAC do for me?
Our brief presentation will discuss the benefits and importance of becoming a member of the national NP association.
Dr. Alison Ross NP, Stan Marchuk NP
Dr. Alison Ross is the President Elect of the Nurse Practitioner Association of Canada (NPAC). Alison Ross has been a Family/All Ages Nurse Practitioner for 6 years. She currently works in the Chronic Disease Management Portfolio for North Zone, AHS. Her role includes policy and program development, provider education, clinical support to the Chronic Disease Management clinicians, stakeholder engagement and her own clinical practice. In 2016, she completed a Doctor of Nursing Practice from Duke University.
Stan Marchuk is the Membership Coordinator for the Nurse Practitioner Association of Canada (NPAC). Stan is a Family Nurse Practitioner whose work involves complex care management of patients (and their families) with end-stage renal disease in the area of hemodialysis. Stan obtained a diploma in nursing from Okanagan College in 1994, a Bachelor degree from University of Victoria 1997 and a Masters degree with family nurse practitioner specialization from University of Victoria in 2009. He is currently pursuing a doctorate of nursing practice. Stan has also served as president of the British Columbia Nurse Practitioners Association and also served as a member of the College of Registered Nurses of BC standards committee. He currently is adjunct faculty with the University of Victoria School of Nursing.
Day Two
Sunday April 7, 2019
Plenary Sessions
08:45 – 10:00
CARNA Update
An update on Bill 21, NP authorization of cannabis for medical purposes, CARNA's new platform: my learning space and their recent regulation changes.
Pam Mangold RN MN
Pam joined CARNA in 2013 as a policy and practice consultant. In this position, she provides consultation on nursing practice and policy issues, represents CARNA on regulatory issues at regional and provincial levels, and collaborates with others engaged in health care delivery.

Pam has 30 years of nursing practice in Calgary that started on an acute medical-surgical an acute respiratory unit. From there, she worked in a variety of different practice settings including sleep medicine, home enteral and parenteral therapy, women's health, outpatient pediatric services and professional practice. She has occupied roles in front line nursing, clinical education, administration and management. Pam completed her Masters of Nursing at the University of Calgary in 2001.

She loves cross country skiing and spending time with her family at her farm located in central Alberta.
Medical Assistance in Dying: What to do if I am asked to assess this?
This session will describe the MAID program in Alberta including the practical aspects of assessment. It will address issues of eligibility and the safeguards under the legislation, and conscientious objection along with the approach Alberta has taken to ensure that the rights of requesters and providers are addressed irrespective of personal belief. An update on the program after 3 years will also be provided.
Dr. Jim L. Silvius BA (Oxon) MD, FRCPC
Dr. Silvius is a Clinical Associate Professor in the Division of Geriatric Medicine, Cumming School of Medicine, University of Calgary; Provincial Medical Director, Seniors Health at Alberta Health Services (AHS); and Senior Medical Director, Seniors Strategic Clinical Network at AHS. His responsibilities at AHS have included oversight of the development and implementation of the Palliative and End of Life Care Framework (2014) and, more recently, he has led the development of medical assistance in dying as a service on behalf of AHS. For this work he received the Canadian Medical Association's Dr. William Marsden Award for Medical Ethics in 2017. He maintains a clinical practice in geriatrics at Rockyview General Hospital.
13:30 – 14:30
Introducing a New Clinical Model – NP Led Coronary Care Unit (CCU)
The learning objective for this talk will be to share the process that was undertaken to formally expand the NP role within the CCU at Rockyview General Hospital to a 24/7 model. The implementation, integration and evaluation of the NP role expansion as well as some of preliminary clinical evaluation markers comparing the discharge rates and length of stay with the new NP led CCU model compared to the pre- 2018 CCU model will be highlighted.
Nancy Clark RN MN NP
Originally from Nova Scotia, Nancy completed her undergraduate education at St. Francis Xavier University in Antigonish, NS with a Bachelor of Arts degree in Psychology and a Bachelor of Science Degree in Nursing. She started her nursing career in emergency medicine in rural hospitals in NS and after relocating to Calgary, AB in 2000 she focused her nursing practice in medical cardiology. She is one of the first graduating class alumni from the University of Calgary's Faculty of Nursing MN/NP program, completing her studies in 2003. She is employed with Alberta Health Services as a full-time acute care Nurse Practitioner in medical cardiology of the Libin Cardiovascular institute at the Rockyview General Hospital (RGH) in Calgary, AB. Her NP practice is as a clinical lead within the Coronary Care Unit and cardiology consultant for the emergency department.
Parents' Satisfaction with Pediatric Nurse Practitioner Care at a Tertiary Hospital
Will discuss parent's satisfaction with pediatric Nurse Practitioner care in a tertiary hospital. The presentation will:
Report the results of a Pediatric Nurse Practitioner led research study at the Stollery Children's Hospital.
Discuss the impact of the Parent Perception results on the Pediatric Nurse Practitioner Role.
Betty Anne Thibodeau RN MN NP
Betty Ann Thibodeau has worked as a Pediatric Urology Nurse Practitioner at the Stollery Children's Hospital for the past 12 years. Betty Ann obtained her BScN from the University of Alberta in 1987 and previously worked as a pediatric staff nurse, clinical supervisor and educator at the Stollery Children's Hospital as well as a pediatric staff nurse at the Grey Nuns Hospital.

Betty Ann completed her in MN in Advanced Nursing Practice at the University of Alberta in 2009 with her thesis entitled "Urinary Incontinence and Quality of Life in Children" as well as published an article with the same name in the Journal of pediatric Urology in 2013. Betty Ann also wrote a bedwetting article for Edmonton's Child in 2015 and has previously presented at the NPAA Conference, Nursing Research Days, Pediatric Update, Urology Daze and Stollery Education Days in Edmonton, at the Urology Nurses of Canada Annual Conference in London, Ontario and the Pediatric Urology Nurse Specialist meeting in San Francisco.

Betty Ann currently sees many children with day and/or nighttime wetting in her Pediatric Voiding Dysfunction Clinics. Betty Ann also follows the urology postoperative inpatients and does urodynamics two days per week as well as any intermittent cath teaching at the Stollery Children's Hospital.

Betty Ann attends the Northern Alberta Pediatric and Adolescent Spina Bifida clinics at the Glenrose Rehabilitation Hospital and has been on the Board of Directors of the Spina Bifida and Hydrocephalus Association of Northern Alberta for the past 12 years, volunteers at Camp Freedom (a summer camp for teens with Spina Bifida) and is the Chair of the Edmonton Urology Interest Group.
Novel independent Nurse Practitioner practices in Canada. Entrepreneurial innovation or professional desperation?
This presentation will report on the findings from a recent Canadian study that describes novel NP models of care, how they evolved, how they function, as well as provider satisfaction and income generation. It is hoped that this study will foster entrepreneurism within the NP community.

Attendees will:

1) discover examples of non-traditional models of practice across the country;
2) understand how working with other providers can enhance NP scope of practice, autonomy, and job satisfaction;
3) identify their own "super-powers" and skills when considering independent practice;
4) be able to identify the pioneering spirit and the strong professional-identity required for engaging in novel models of NP care; and
5) be inspired to seek out new professional relationships or situations, or support those NPs who do.
Donna Clare RN MN NP
Donna is a past president of the NPAA, and a recipient of an Excellence in Nursing Award from CARNA in 2016. She is currently a tenured faculty member in the NP program at Athabasca University and works as a private practice NP in Calgary.
15:45 – 16:00
NPAA President Closing Address
Closing address and door prizes
Teddie Tanguay RN MN NP
Teddie Tanguay's, careers in nursing began with completion of the RN Diploma program from the Royal Alexandra Hospital. After a short time in orthopedics she transferred to Critical Care at the Royal Alexandra Hospital, where she has spent the rest of her career in Critical Care. Teddie has worked in various roles: Unit Manager, Clinical Educator and now Nurse Practitioner. During her career she has returned to University twice once to get her Bachelor of Science in Nursing in 1990 and then in 2000 for her Masters of Nursing to become a Nurse Practitioner. She continues to love working with critically ill adults.  Further, Teddie is active in her role as the President of the NPAA.