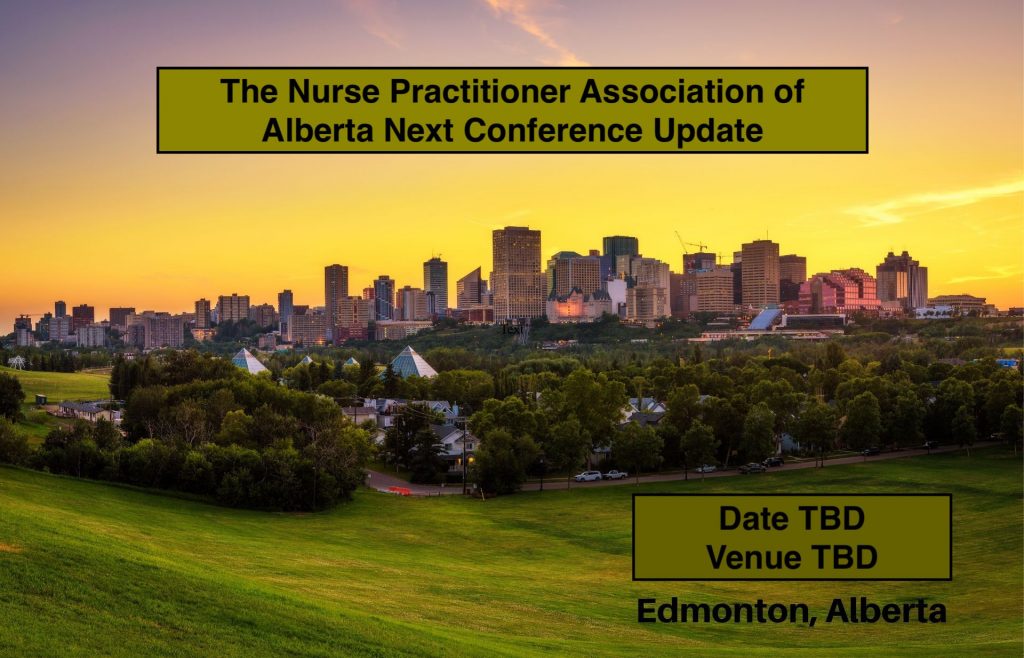 NPAA Conference Update
The NPAA considers the safety of our members to be our utmost
priority. Our heartfelt support goes to members and their families
that have been directly impacted by the COVID-19 coronavirus pandemic.
It is prudent as a national board that we promote measures to minimize
the negative impact of Sars-Cov-2  on members, their families, and
their communities. 
The pandemic led to the implementation of many bans
to protect the public from the spread of the Sars-Cov-2 virus,
resulting in events and conferences being placed on hold or canceled
across Canada and the world. As a result, the NPAA has decided not to
hold a conference in 2021. The NPAA realizes that some members may be
disappointed by our decision and would like to assure you that it was
not an easy decision given the significance of the submissions we
received and the caliber of speakers who were expected to present.  
We believe our decision to cancel the physical conference in 2021 is the
safest option for our delegates, presenters, and sponsors. The NPAA
understands and appreciates the NPAA members' need for continuing
education activities as such we channelized our energy into working
with sponsors to organize webinars at least once every 2 months. This
situation is temporary and we will be organizing our usual annual
conference as soon as the pandemic is under control and the relevant
authorities provide permission !!
Please email secretary@albertanps.com to be added to the list for the AGM.
16th Annual NPAA Conference – Pending!!!
The next Nurse Practitioner Association of Alberta conference will be hosted in Edmonton, venue and date to be determined.
We will ensure that the conference is full of exciting speakers with updates relevant to your practice. Included in our conference will be specialists and NPs from across Canada. Whenever it occurs, the upcoming conference will provide you with an opportunity for professional growth, along with a chance to engage and network with colleagues from across Alberta and Canada.
Ticket Prices
Early Bird Registration (Deadline March 16th, 2020)
NPAA Member $295
Non-Member $450

Late Registration
NPAA Member $345
Non-Member $495

Student Registration
Student Member $200
Student Non-Member $300

One-Day Conference Fee
One Day $200
Conference Program
This section will be completed once a date and venue for an upcoming conference are selected.
Hotel Discount
Historically, the conference venue offers a discount on your conference stay.  For example, stays at the Sutton Place Hotel, which was the planned location for the 2020 Conference, were only $144/night.

Once the conference is scheduled, you will need to reserve any reduced rate rooms by a set date, to guarantee access to the group rate, after this date the group rate is available based on hotel room availability.  

NPAA Membership
All NPs and student NPs are welcome to join the NPAA! NPAA membership keeps you in touch with what is happening in the NP field, provincially and nationally. Further, for those who are interested in the NPAA and are from other disciplines they may obtain an associate membership.

The benefits of membership are numerous some include: a 20% discount to the dermatology clinical support tool VisualDx, an UptoDate discount valued at $200, access to the member-only NPAA Forum and NPAA representative contacts.

All for only $140. Please see the NPAA website for further information on NPAA Membership benefits and application process.
Committee Members
Mohamed El Hussein PhD NP – Director of Education
Kim Meier MN NP – Treasurer
Gwen Thompson MN NP – Assistant Speaker Coordinator
Catriona Blythe MN NP – Member at Large
Michelle Stone MN NP – Member at Large
Breanne Banister MN NP – Exhibitor and Sponsor Coordinator 
Contact Us
If you have any conference-related questions please contact the Director of Education at education@albertanps.com.