Board of Directors
Teddie Tanguay MN NP CNCC (C)
Board of Directors: President
My career in nursing began with completion of the RN Diploma program from the Royal Alexandra Hospital. After a short time in orthopedics I transferred to Critical Care at the Royal Alexandra Hospital and have spent the rest of my career in Critical Care. I have worked in various roles: Unit Manager, Clinical Educator and now Nurse Practitioner. During my career I returned to University twice once to get my BScN in 1990 and then in 2000 for my Masters of Nursing to become a Nurse Practitioner. I continue to love working with critically ill adults and feel that as a Nurse Practitioner I could improve the care to my patients on a daily basis. I became involved with the NPAA as I feel it is time to advocate for NP's to be better integrated in both acute care and primary care. I was the past president of the Canadian Association of Critical Care Nurses so have experience with professional organizations that I believe will help me on the NPAA executive.I look forward to working with the rest of the executive to allow NP's in Alberta to realize their full potential whatever clinical setting they practice in.
Contact: president@albertanps.com
---
---
Emily Thiessen MN, NP
Board of Directors: Education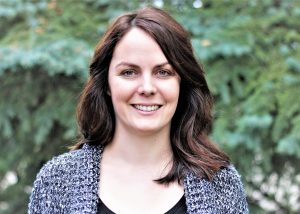 My journey in the nursing profession started in 2008 when I graduated with a Bachelor of Nursing from the University of Calgary.  As a Registered Nurse, I worked in multiple areas within acute care, including: medicine, palliative care, geriatrics, emergency, and neurology.  Further, I also worked as a Stroke Research Coordinator. Since, graduating as a Nurse Practitioner from the University of Alberta, in 2014, I have worked in Neurosurgery at the Royal Alexandra Hospital in Edmonton.  In my role I have had the opportunity to foster Nurse Practitioner students during their practicums and I have presented at multiple conferences.  I believe that ongoing professional education is important for all Nurse Practitioners.  As such, I look forward to advocating for diverse opportunities for Nurse Practitioners' education.  As the Director of Education I will strive to collaborate with Nurse Practitioners throughout Alberta regarding their continuing education needs.

Contact: education@albertanps.com
---
Faisal Kassam MN, NP
Board of Directors: Treasurer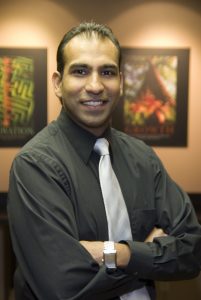 I recently completed my Post-Master's NP Diploma through Athabasca University and am working as an NP at the Family Care Clinic in Slave Lake.  Prior to starting my NP, I worked in BC, Alberta, the US, UK and Australia in a number of settings from ICU to occupational health.  My interest in Family Practice and primary care stems predominantly from working on reserves in BC and Alberta for Health Canada and more recently, in urgent care in Calgary.  I feel I am in a unique position to assist the growth and role of the NPAA, given my experience on numerous boards and committees including CARNA, APHA and CPHA as well as being an accountant.  I believe that NPs need to come together to advocate for our profession and ourselves regardless of the setting in which we work in order to provide cost-efficient, effective, appropriate and integrate care to maximize health outcomes.
On a personal note, my wife and I are looking forward to expanding our family through adoption in the coming year.
---
Mary-Elizabeth Cooper MN, NP
Board of Directors: Director of Stakeholder Affairs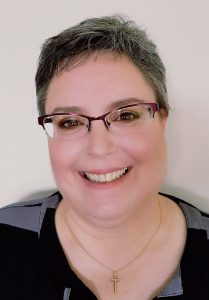 Hello, my name is Mary-Elizabeth Cooper. I have wanted to be a nurse since I was 16 years old and today looking back over 30 years of nursing, my passion for nursing is greater today than it was back then.  I received my Bachelor's degree in nursing in 1986 from Dalhousie University in Halifax, NS. I then spent almost 15 years in the field of neurology/neurosurgery and neuro trauma ICU. In 1998, Nova Scotia was beginning to look at advanced roles for nurses, the first being on a combined general neurology and Stroke unit. I took advantage of the opportunity and in 2000 started my Master's degree in Advanced Practice Nursing from Athabasca University. Our family moved from Nova Scotia to Alberta in 2005 when I took a new role as NP in Stroke at Foothills Hospital. In 2010 I took on my next challenge as NP in the community and moved to Integrated Supportive and Facility Living working in the community with older adults. I have a particular interest in Palliative Care and Dementia Care as it relates to caring for older adults and their families in Supportive Living.
I've been happily married for 23 years to my wonderful husband Paul and we have a 20 year old daughter, Catherine, who is soon to be married. Life couldn't be better.
Contact: mary-elizabeth.cooper@albertanps.com
---
Krista Rawson, MN NP
Director
Krista Rawson currently works as a nurse practitioner and the senior practice consultant for advanced practice nursing in CancerControl with Alberta Health Services. Krista began her career after graduating from the University of Alberta Hospital with her diploma in 1987. Her thirst for knowledge has lead her to pursue her degree in nursing graduating in 2000 and subsequently her Master's degree and her Nurse Practitioner designation in 2004. Krista's clinical focus is in the areas of breast, gynecological, and gastrointestinal systemic therapies. She loves making complex concepts easy to understand using everyday analogies for her patients.
Although the focus of her work has been in oncology but she has gained a broad understanding for the NP role, factors for success and its integration in healthcare. She has partnered nationally with NP leaders to support advocacy and advancement of the NP role. Krista joined NPAA as she felt it was time for strong advocacy and integration. She looks forward to working with the entire membership and board to allow NPs to reach their full potential in Alberta.
In her spare time Krista like to see if she can out run/out distance her dog. Although she is a frequent marathoner, she hasn't been successful yet.
Contact: krista.rawson@albertanps.com
---
Rosa Reyes, MN NP
Director
I graduated from the University of Manitoba with a BN degree in 2000. I started my career in Winnipeg in Cardiothoracic Surgery. I then moved to Edmonton in May, 2000 where I continued my career in CVICU. I went on to continue my education and received my MN-NP degree from the University of Alberta in 2006. Using the knowledge and understanding of pain I gained while working with post-op patients, I started practicing as an NP in the area of acute and chronic pain management and have been doing so for the past 12 years. I have presented on numerous occasions including presenting posters at both the Canadian Pain Society and the American Pain Society Conferences. I am presently the only NP working in Acute Pain Service in Calgary at South Health Campus. I am also involved in the new Transitional Pain Service program at SHC. I am also presently the chairperson for the SHC NP group and have been for the past 3 years. As part of the NPAA Board of Directors, I look forward to further enhancing the awareness, integration, and expansion of the NP role in AB.
Contact: rosa.reyes@albertanps.com