Board of Directors
Teddie Tanguay MN NP CNCC (C)
Board of Directors: Vice President
My career in nursing began with completion of the RN Diploma program from the Royal Alexandra Hospital. After a short time in orthopedics I transferred to Critical Care at the Royal Alexandra Hospital and have spent the rest of my career in Critical Care. I have worked in various roles: Unit Manager, Clinical Educator and now Nurse Practitioner. During my career I returned to University twice once to get my BScN in 1990 and then in 2000 for my Masters of Nursing to become a Nurse Practitioner. I continue to love working with critically ill adults and feel that as a Nurse Practitioner I could improve the care to my patients on a daily basis. I became involved with the NPAA as I feel it is time to advocate for NP's to be better integrated in both acute care and primary care. I was the past president of the Canadian Association of Critical Care Nurses so have experience with professional organizations that I believe will help me on the NPAA executive.I look forward to working with the rest of the executive to allow NP's in Alberta to realize their full potential whatever clinical setting they practice in.
Contact: president@albertanps.com
---
Eric Lavoie MN, NP
Board of Directors: Past President
As a Nurse Practitioner, I am used to advocating for my patients, their families, and their communities.  In addition to my day-to-day patient advocacy, I have always had an interest on the systemic health care issues that affect all Albertans. Access to quality comprehensive cost-effective care is a significant issue for Albertans. Because of this, I have passionately advocated for the integration and utilization of NPs across the health care system. This passion was recognized at the 2015 NPAA AGM where I was elected president. As president, my priorities are to advocate for NP integration into Alberta's evolving health care system, increase NP engagement in the NPAA, improve continuing education, and enhance public awareness of the role of NPs.
After obtaining my BScN from the University of Ottawa in 2003, I worked in the emergency room in Ottawa, Inuvik, and Calgary. I then worked as a outpost nurse in a fly-in Aboriginal community for one year prior to beginning my MN NP program. I graduated from the MN NP Program in 2012, and have since dividing my time between primary care and chronic pain management in a private practice setting. During my undergraduate and graduate studies, I was the student representative for the student association. I have been involved with the NPAA since 2011.
Outside my professional work, my wonderfully supportive wife, Kristine, and I have our hands full looking after our three young children.
Contact: eric.lavoie@albertanps.com
---
Jared Friesen MN, NP
Board of Directors: Director of Primary Care & Director of Communications
I completed my BScN at Red Deer College in a collaborative nursing degree with the University of Alberta in 2009.  I then was employed in the Red Deer Regional Hospital ICU/CCU for three years where I received excellent mentorship and saw first-hand what nursing excellence really means on the front lines of nursing.  Many of these nurses are the reason I am where I am today.  My family and I then made the big move to Winnipeg where I completed the MN-NP primary care program at the University of Manitoba.  Much of my training and preceptorships were focused in rural emergency and urban urgent care settings.  This preparation was pivotal in preparing me for my first and current job as a Nurse Practitioner at the Airdrie Urgent Care Centre.  I also maintain a casual position at the South Health Campus Rapid Access Unit, a short stay unit in southern Calgary.  I also served as Vice President of the NPAA from 2015 and 2016.
As Director of Communications of the Nurse Practitioner Association of Alberta, I am eager to work with Eric Lavoie, President, and the rest of the NPAA board in advocating for Nurse Practitioners in primary care, acute care, long term care, and private practices.  I believe Nurse Practitioners are an essential component of Alberta healthcare.  Nurse Practitioners are autonomous, collaborative practitioners who can provide high quality, cost effective, competent and compassionate care and therefore need to be integrated across the healthcare system in Alberta.  I am excited to hear from and engage with Nurse Practitioners around the province.  The upcoming year(s) just may prove to be a pivotal time in Alberta where our government is engaging actively with the NPAA to further explore NP integration in our healthcare system.  It is my dream that citizens in Alberta will have the choice to choose their provider to provide the right care at the right time at the right place by the right provider; which may be a Nurse Practitioner.
Contact: primarycare@albertanps.com
---
Emily Thiessen MN, NP
Board of Directors: Education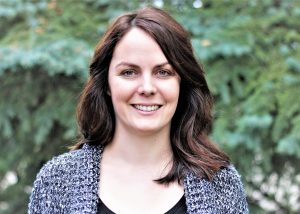 My journey in the nursing profession started in 2008 when I graduated with a Bachelor of Nursing from the University of Calgary.  As a Registered Nurse, I worked in multiple areas within acute care, including: medicine, palliative care, geriatrics, emergency, and neurology.  Further, I also worked as a Stroke Research Coordinator. Since, graduating as a Nurse Practitioner from the University of Alberta, in 2014, I have worked in Neurosurgery at the Royal Alexandra Hospital in Edmonton.  In my role I have had the opportunity to foster Nurse Practitioner students during their practicums and I have presented at multiple conferences.  I believe that ongoing professional education is important for all Nurse Practitioners.  As such, I look forward to advocating for diverse opportunities for Nurse Practitioners' education.  As the Director of Education I will strive to collaborate with Nurse Practitioners throughout Alberta regarding their continuing education needs.

Contact: education@albertanps.com
---
Faisal Kassam MN, NP
Board of Directors: Treasurer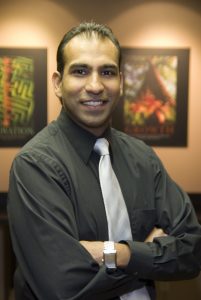 I recently completed my Post-Master's NP Diploma through Athabasca University and am working as an NP at the Family Care Clinic in Slave Lake.  Prior to starting my NP, I worked in BC, Alberta, the US, UK and Australia in a number of settings from ICU to occupational health.  My interest in Family Practice and primary care stems predominantly from working on reserves in BC and Alberta for Health Canada and more recently, in urgent care in Calgary.  I feel I am in a unique position to assist the growth and role of the NPAA, given my experience on numerous boards and committees including CARNA, APHA and CPHA as well as being an accountant.  I believe that NPs need to come together to advocate for our profession and ourselves regardless of the setting in which we work in order to provide cost-efficient, effective, appropriate and integrate care to maximize health outcomes.
On a personal note, my wife and I are looking forward to expanding our family through adoption in the coming year.
---
Sandra VanHecke MN, NP
Board of Directors: Secretary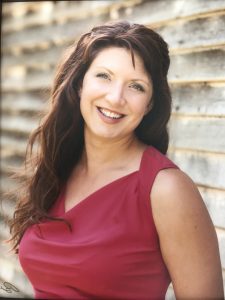 Contact: secretary@albertanps.com
---
Mary-Elizabeth Cooper MN, NP
Board of Directors: Alberta Health Services and Acute Care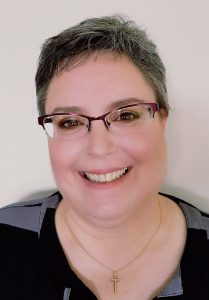 Hello, my name is Mary-Elizabeth Cooper. I have wanted to be a nurse since I was 16 years old and today looking back over 30 years of nursing, my passion for nursing is greater today than it was back then.  I received my Bachelor's degree in nursing in 1986 from Dalhousie University in Halifax, NS. I then spent almost 15 years in the field of neurology/neurosurgery and neuro trauma ICU. In 1998, Nova Scotia was beginning to look at advanced roles for nurses, the first being on a combined general neurology and Stroke unit. I took advantage of the opportunity and in 2000 started my Master's degree in Advanced Practice Nursing from Athabasca University. Our family moved from Nova Scotia to Alberta in 2005 when I took a new role as NP in Stroke at Foothills Hospital. In 2010 I took on my next challenge as NP in the community and moved to Integrated Supportive and Facility Living working in the community with older adults. I have a particular interest in Palliative Care and Dementia Care as it relates to caring for older adults and their families in Supportive Living.
I've been happily married for 23 years to my wonderful husband Paul and we have a 20 year old daughter, Catherine, who is soon to be married. Life couldn't be better.
Contact: ahs@albertanps.com
---
Hope Rabel RN, NP Student
University of Alberta-Student Representative
---
Rachel White RN, NP Student
Athabasca University-Student Representative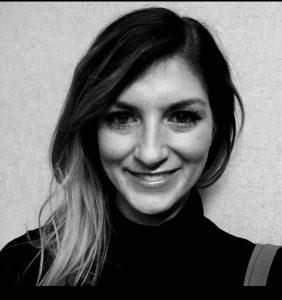 I graduated from the University of Alberta in 2008 with my BScN. Upon graduating I was hired into a new grad initiative program that trained new nurse graduates to work in specialty areas. I have worked in intensive care since I graduated from nursing school and have enjoyed the acuity and depth of knowledge I have gained in this area. I have worked in Alberta and in the United States, and have had excellent clinical experiences with various health professionals, specifically Nurse Practitioners.  In 2015 I returned to Canada after travel nursing with the objective of completing NP education and training.
I believe Nurse Practitioners provide a necessary element to effectively address health care concerns and can competently meet the needs of the public that will maximize the health and wellbeing of Albertans.  I would like to be part of the movement that supports the expansion and advancement of Nurse Practitioners in Alberta. I am enthusiastic about networking and collaborating with health care professionals, increasing public awareness, and lobbying for political support for Nurse Practitioners.
Contact: athabasau@albertanps.com